The Institute

Inspired By Excellence & Innovation
We offer a wide range of high quality of teaching and extra-curricular activities.
Krishna Ayurved Medical College (KAMC) is an upcoming educational institute managed by Shree Krishna Educational Charitable Trust. Medical college aims to provide practical knowledge to its students regarding the Ayurveda practices.  With goal to promote the Growth and Development of Ayurveda. Also provide and assist in providing service and facilities of highest order for Research, Evolution, Training, Consultation, and Guidance to Ayurvedic System of Medicine. KAMC has the facilities of playground, cafeteria, library, stationary, bank, gym, separate hostels for boys and girls, botanical garden, etc.
Matrusri Davalba Ayurved Hospital (MDAH), a 60-bedded hospital having 7 specialty clinics equipped with modern infrastructure and competent Ayurveda practitioners from various specialties. Being situated beside National Highwayand accessible by patients from neighboring 12 villages, the hospital has an average daily Out-patient census of 130 patients and In-patient bed occupancy of 45 patients. We intend to  provide Medical Care through Ayurvedic Systems of Medicine to the suffering humanity.
The institute regularly organizes Ayurvedic camps for the health awareness, especially in the rural areas around the city. The students are provided with the regular hospital visits with an aim to enhance their practical skills. The institute runs with the motivation and vision of our Hon'ble Founder President and Chairman, Shree Jagdishbhai Patel.
The theory and practical teaching and training of Ashtanga Ayurved are imparted to the students by the following 3 Departments:-
Department of Sanskrit and Samhita (Basic Principles)
The knowledge about the treatises of Ayurved and the basic principles of Ayurved is being provided by this department which includes the study of Charaka Samhita and Ashtanga Hrudaya. As the original texts of Ayurveda are in Sanskrit language, learning of Sanskrit is compulsory in the first year B.A.M.S. which is taken care of by this department as well.
Department of Rachana Shareera (Human Anatomy)
It is extremely important to know the structure of human body from both Ayurved and Modern medical point of view with regards to its treatment to be done / learnt in future. This is efficiently done through dead body dissections, models, charts etc. in the department.
Department of Kriya Shareera (Human Physiology)
It is in the base of any medical science to know the up to date functioning of the structures in the body. The knowledge about the functioning of the various systems of the human body is imparted to the students through laboratory investigations, tests, functional explanation of mechanical tests and findings, models, charts etc. by this department.
KAMC is affiliated to Gujarat Ayurved University. Click here to visit the University Website.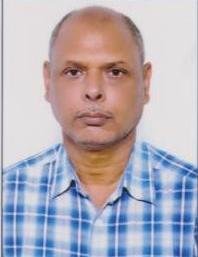 Greetings to All Students!
I am so excited to officially welcome you to our  Shri Krishna Ayurvedic College, Vadodara. The campus is located closer to the main city and is the cynosure of all eyes. The infrastructure that the college has is second to none. We have energetic administrative team with a wealth of experience that will unwavingly sustain and maintain the integrity of our curriculum. We have formed a team of exceptional members as our support staff that will be committed to ensure that our college operates smoothly and efficiently.
Our goal is to provide skilled manpower to work in field of Ayurveda. To achieve this, we would provide students with hands-on-experience and practical knowledge. We are dedicated to create professionals in the field of Ayurveda who would lead science towards its greatness and dignity.
With experienced and dedicated teachers and excellent infrastructure, our college will help students to realize their goals and assure to receive a sound knowledge of Ayurvedic system of medicine in our institute. With our expertise and grace of Lord Dhanwantari, our students will definitely achieve great heights.
I cannot express how proud I am to be part of this college and look forward to a successful academic year together.
Wishing you all good luck!
Dr. Ramesh Chandra G. Pandey
Principal