Department of Samhita & Siddhant
Department of Sharir Rachana
Department of Sharir Kriya
Labour Room
Panchkarma Unit
Radiology Department
Central Laboratory
With a key focus on developing a self-sustained residential campus, Hostel facility is provided with separate accommodation for Male and Female students, with fully furnished AC and Non AC (2 bed & 3 bed) rooms having attached bath, balcony and a common Dining Hall as well as Audio-Visual Lounge.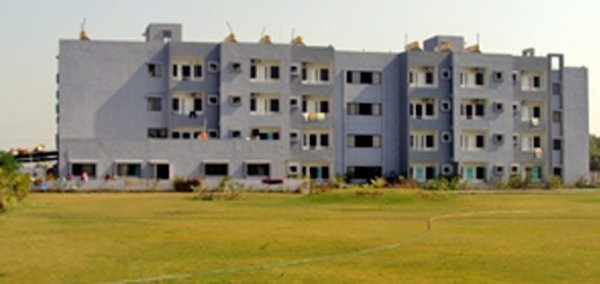 Rudraksh Academy PVT. LTD. – Boys Hostel
MATRUSRI DAVALBEN DURLABHBHAI PATEL – Girls Hostel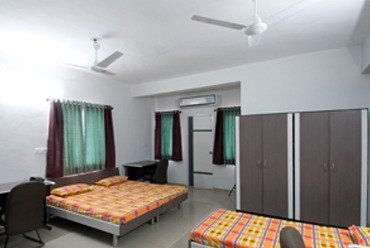 Hostel Room
Other facilities include Medical center, Direct Telephone Booth, Wi-Fi internet, Elevator, stand-by Electrical Power back-up Generator, Provision store, Laundry and Garden with Lush green Lawns. The Hostel can accommodate 450 boys and 170 girls students separately with hospitality that can match a 3- star Hotel.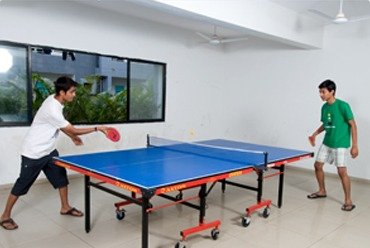 Sports
Sports facilities include indoor arena with provision for table-tennis, carom, chess etc and outdoor sports ground with kits for Cricket, Volley Ball etc.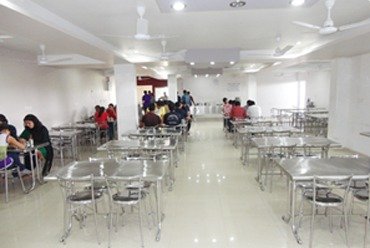 Hotstel Mess
Hostel Mess is equipped with modern gadgets for cooking hygienic and nutritive food and Ben marry system is used to serve warm food on the dining table.
Since it's inception , BITS Edu Campus has provided the students with the state of the art cafeteria, where they get breakfast, lunch and refreshments All health oriented measures are taken hence for maintaining nutrition and also neat & clean hygiene environment RO plant is also provided to serve drinking water in cafeteria & every where on the campus.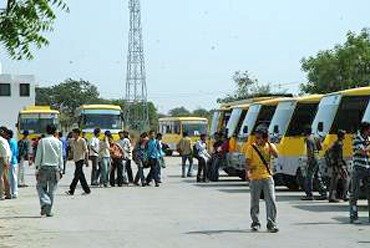 Transportation Service
Plenty of spanking buses playing to and fro to transport students & staff. This would mean approximately 500 two-wheelers have been kept off the road, leading to a small but meaningful contribution for enhancing the environment. This adds to the safety of commuters, keeping the time schedules & eliminating the hazard of traveling on the National Highway.
We @ BITS Edu Campus provide our students with the in house facility for Xerox and various stationery items. This stall is equipped with all the facilities like Binding, Laminating, Spiral Binding etc Also we provide our students with our own printed materials like drawing sheets, workshop book, journals, etc. There is also a Telephone booth here for all.
RO Plant
With view to providing hygienic clean drinking water for student, BITS Edu Campus has installed a Reverse Osmosis Plant (RO Plant).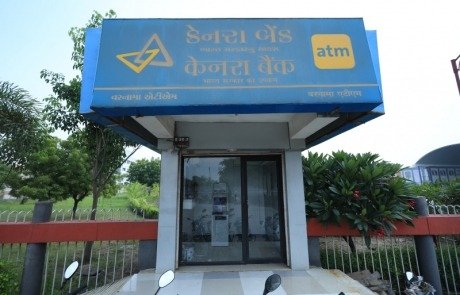 Banking through ATM
On Campus Canara bank branch with ATM facility for banking transactions for students and staff members available in the campus.
Safety and Securities
Every Human life is important, so we have provided safety gadgets and security guards to protect them from accidental injury, violence & mischievous acts. Therefore parents can feel relax and Every student is insured for 10 lac and Faculty with 4 lac for their life safety at premises and free from anxiety for their ward in our premises.