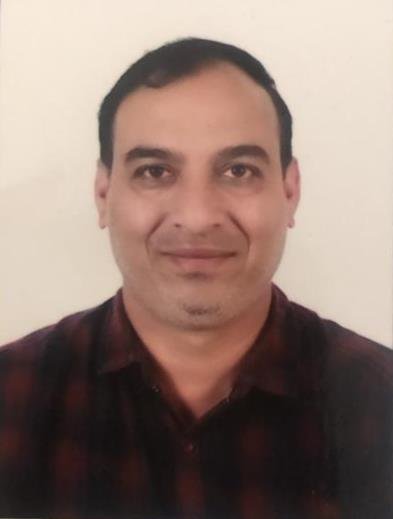 Greetings to All Students!
It is indeed my proud privilege to introduce the Krishna Ayurved Medical College, Vadodara. KAMC is the culmination of vision of our founder Mr. Jagdishbhai Patel. Our college is one of the premier institutes imparting quality education at under graduate level in the Gujarat state. The college runs the Ayurvedacharya (BAMS) Course and is permitted to admit 60 students per year. BAMS Course is recognized by the Central Council of Indian Medicine and Ministry of AYUSH, New Delhi. The KAMC College is affiliated to Gujarat Ayurved University, Jamnagar.
We take pride in our infrastructural facilities, teaching faculty, student and staff support systems and excellence teaching and learning environment, for all round development of our students.
Out of total 14 departments there are necessary 06 well developed departments in the college offering 60 seats for Undergraduate. Overall the college provides for an excellent student friendly teaching learning environment. The attached hospital not only functions for clinical training of undergraduate students but also caters to the medical needs of a large segment of population of surrounding rural areas including poor and needy patients. There is a constant trust on faculty development, competency based curriculum, research and innovative teaching learning environment. At each step the college strives to fulfil the vision of the organization "to be a world class university for Social Transformation through Dynamic Education'. Our emphasis is on developing the right kind of attitude and humane approach in treating the sick and needy. Special efforts are taken to see if the students have learnt the necessary skills to become competent Ayurvedic physicians.
To achieve this we have excellent, experienced, and dedicated faculty who are all trained in advanced level teaching technologies, Ayurvedic medicines and Panchakarma. We have the teaching hospital with all Panchakarma, OT, Labor Facilities and the modern diagnostic and therapeutic facilities. The hospital serves to care for the patients as well as an excellent laboratory to learn medicine. The college has spacious, well equipped laboratories, lecture halls with modern A.V aids, LCD projectors etc. We provide excellent library facilities with more than 5000 books and a very well equipped Pharmacy and an Herbal garden. The Students are also encouraged to participate in co-curricular and extracurricular activities to showcase their talents.
Overall, it has been a gratifying experience.
I welcome you all to share and be a part of this success story.
Wishing you all the very best!
Dr. Sunil P Changle
Principal
E-Mail ID: principal.kamc@bitseducampus.ac.in
Contact No: 7069084517